It's happening…2016 is the year of the cushion. All the western world brands are so late to the tea party, it's ridiculous. When Koreans were perfecting their cushion foundation/BB cream game, the westerners were still hanging from trees! Ok, that's a bit of an exaggeration but you get my point.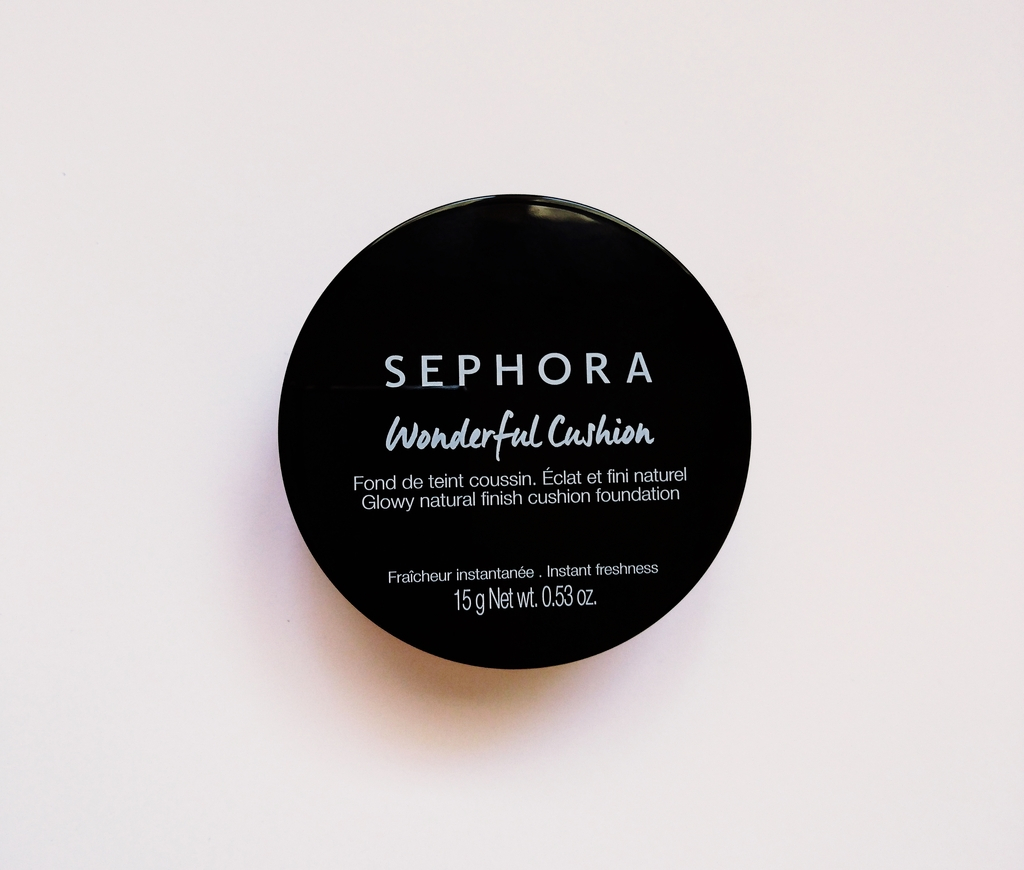 On my most recent trip to my local Sephora, I picked up a couple of new products to try out, and I couldn't be happier I did. I am so satisfied when I find stuff that I really like and they are of a normal price tag (*cough* $88 for the YSL cushion*cough*).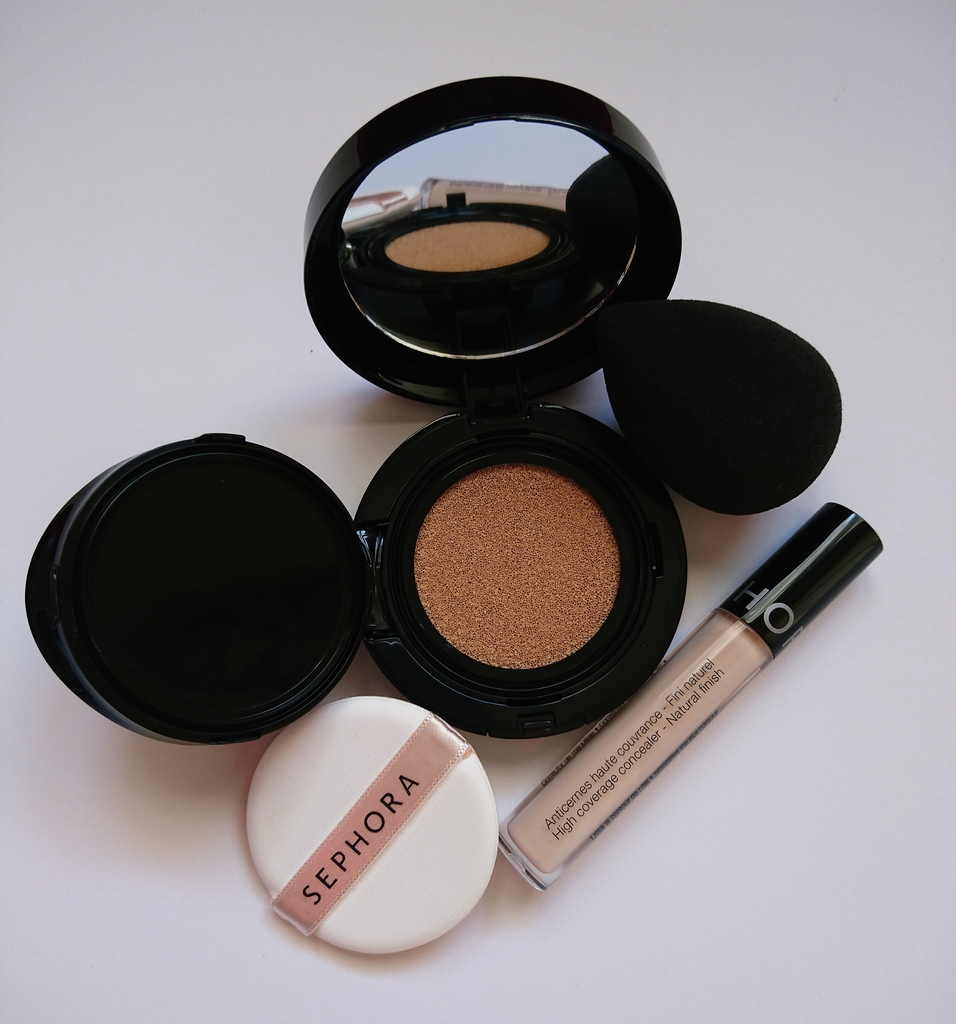 Let's start with the foundation. I did a review of the L'Oreal Nude Magique Cushion Foundation, so I will be comparing the Sephora one to that, and hopefully if I keep adding to the cushion foundation collection we will end up with a well-rounded log for future references and comparisons.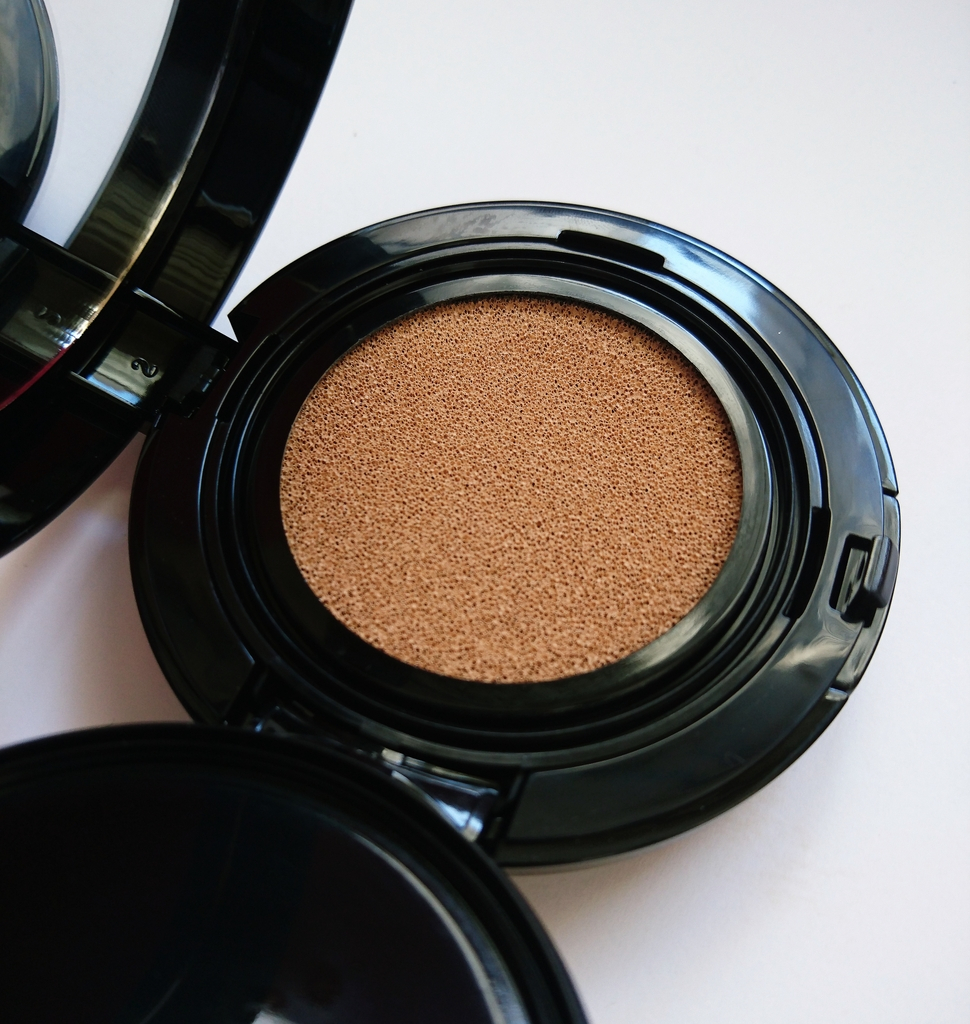 As per usual, it comes in a compact, with a sponge appicator and a sealed compartment that holds the saturated sponge. A few differences I noticed are :
a) The applicator on the Sephora foundation is a bit bigger
b) The lid for the foundation compartment snaps closed better than the L'Oreal (the L'Oreal started "giving" after a few uses, which is a bit concerning)
c) The saturated sponge on the Sephora is more dense.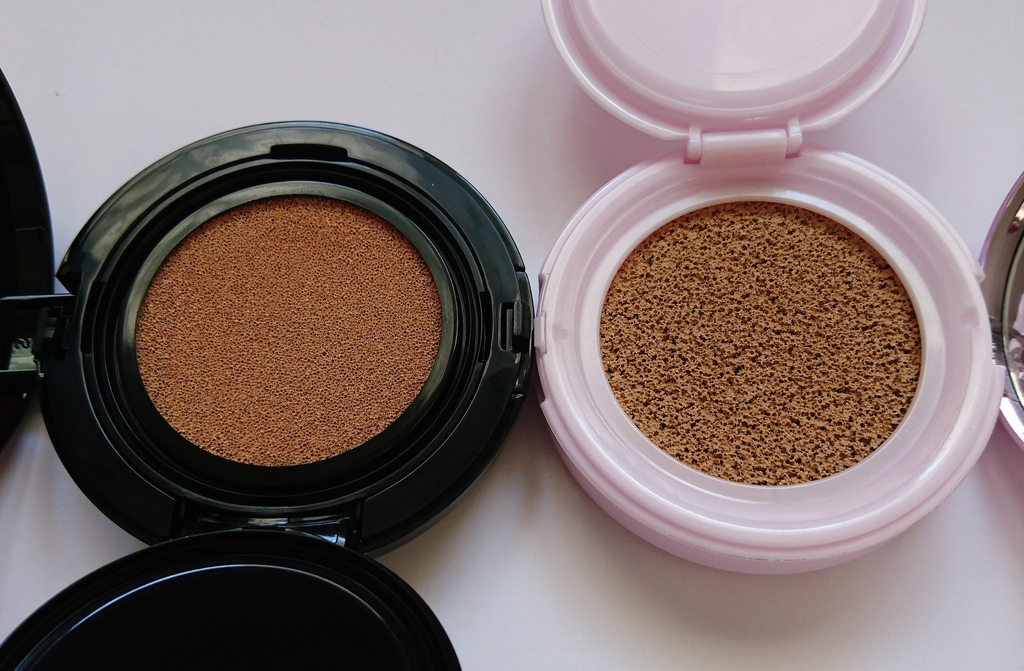 As far as formula goes, these two are very similar. The L'Oreal is a bit more medium coverage, whereas the Sephora would be labelled as light to medium coverage. Both are really natural looking on the skin. The Wonderful Cushion especially. Holy cow! I was wearing it all day yesterday to try it out, and I found myself checking my face out in the mirror all the time and thinking "damn, this looks like my skin!".
Comparing the two, I would have to say, that even though the Sephora is a "Glowy Natural Finish Foundation" it is not at all greasy and actually sets to a satin finish on the skin. The L'Oreal doesn't actually set if you don't immediately set it with powder. So, point to Sephora right there.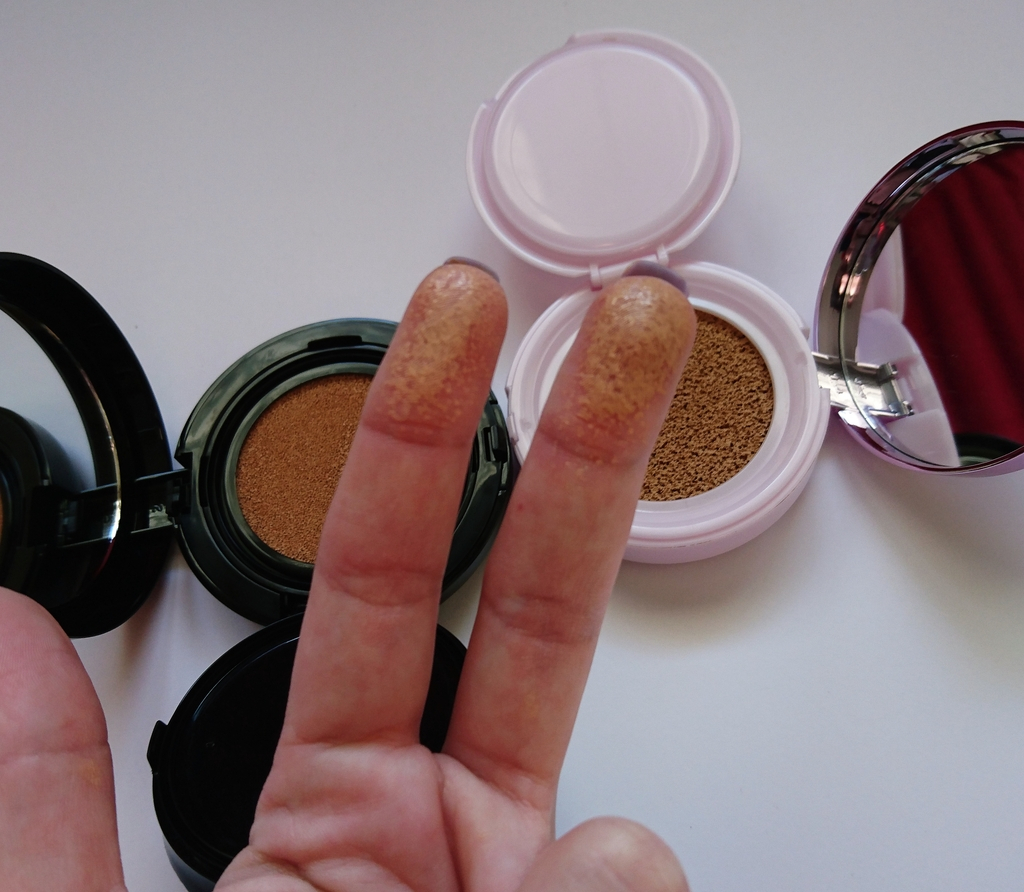 Let's talk about longevity and oil control. I usually tend to get oily at my T-zone after the 6-hour mark when wearing a non-mattifying foundation. The Sephora wore gracefully throughout the day, and even though the usual forehead shine was present after the said time frame, it wasn't obnoxious or oil slicky. Nothing a blotting paper couldn't salvage. The L'Oreal felt a bit greasier, but only a bit.
Just like the Nude Magique, it re-applies wonderfully, with no cakey results, although I should mention I didn't have to touch-up much. It stayed in place quite amazingly. I only had to re-apply around my mouth because I eat dinner like a dinosaur. So, it will be a great in-purse touch-up-on-the-go item.
The only thing I have an issue with, and I am shocked I didn't notice it before, is the amount of foundation you get with these cushion thingamajigs. L'Oreal Nude Magique Cushion Foundation contains 14,6g of product (18€), and the Sephora Wonderful Cushion Foundation 15g (20,90€).  Are you kidding? A regular drugstore foundation at that price (which is high, by the way, for drugstore) contains DOUBLE the amount of product! We all know the norm is 30ml/1 oz, what the hell?!
Enough of that, let's move on to the concealer. Now, I don't really know what's going on. The american Sephora website lists this concealer as "Bright Future Gel Serum Concealer" and the european version only has "High Coverage Concealer Natural Finish" on it. I don't know if they're the same or not, they look the same to me.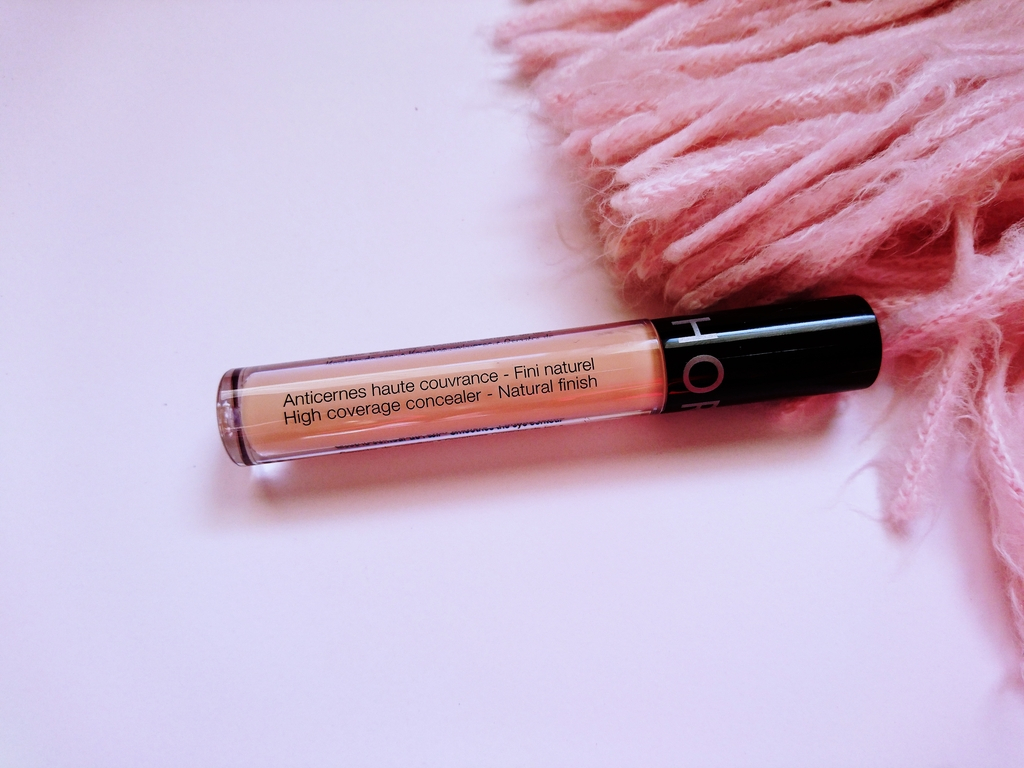 This is, in my book, a really good concealer. I really don't like cakey anything, but especially cannot stand cakey undereyes. I despise that look. I think it makes you look older, tired and quite frankly bad at makeup. There. I said it. Whatcha gonna do about it? Sue me? Go ahead! I'll see your rachet a** undereye in court!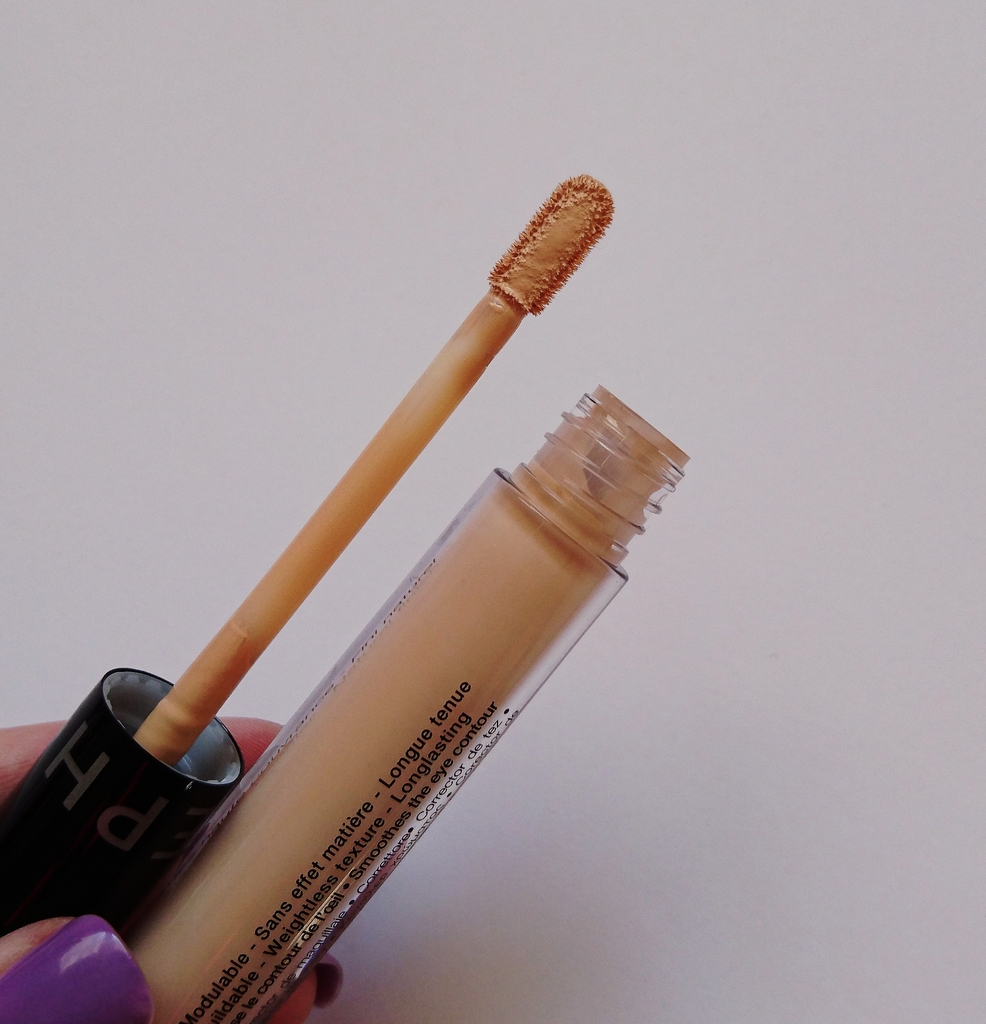 I will go as far as comparing it to the Urban Decay Naked Skin Concealer. I'm not saying it's a dupe, because the Sephora is not as full-coverage as the UD, but they blend the same, they wear the same, they feel the same and they have the same wand which I LOVE. If you own the UD Naked Skin you know that half the magic of this product is hidden in the bendy wand. It makes applying it so much easier! It's phenomenal! The Sephora retails for 13,90€, so much more reasonable than the UD ($28).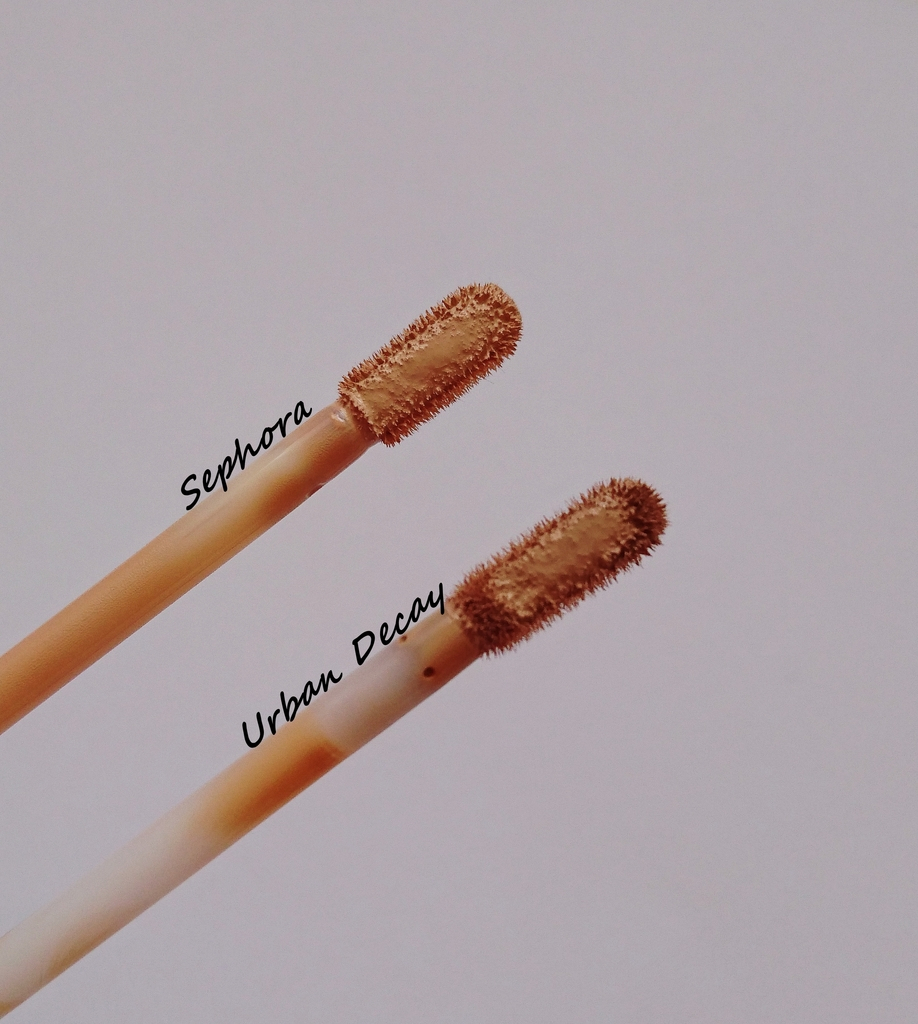 I got mine in the shade "Pink Porcelain" and here it is next to UD's "Light Neutral"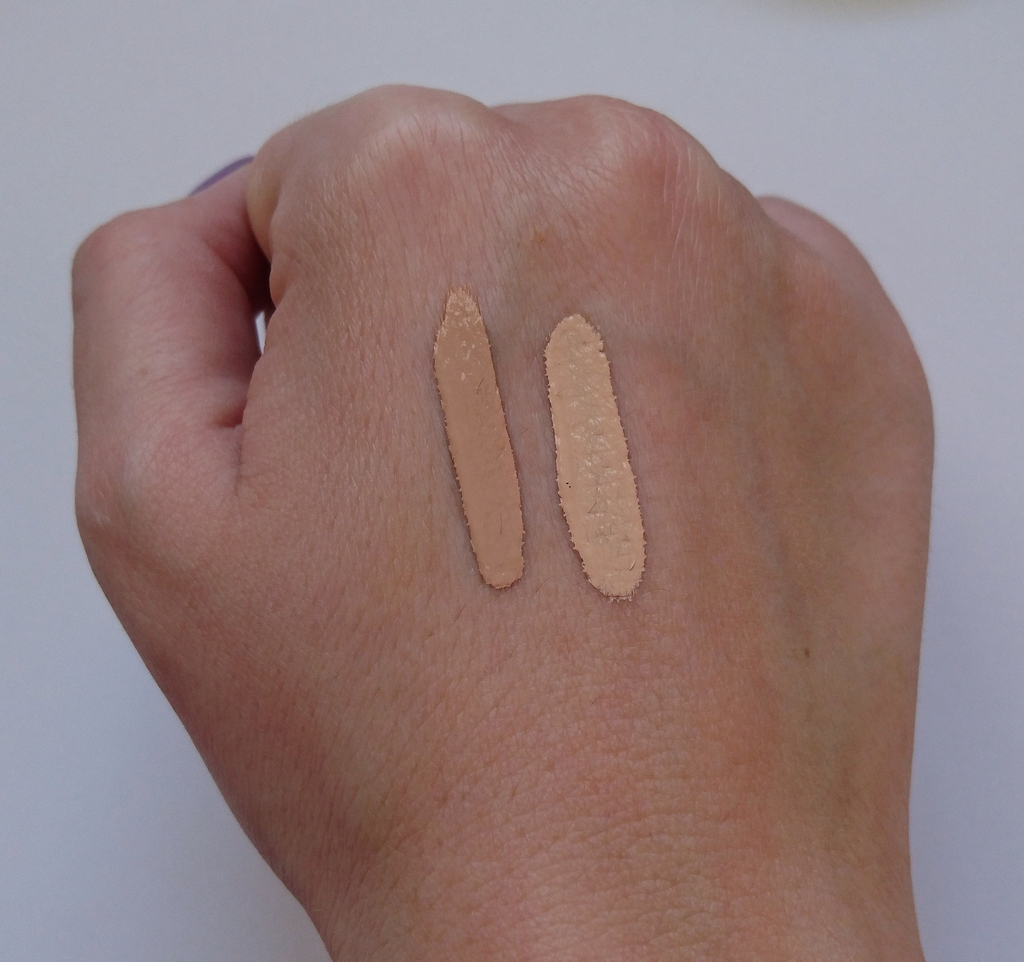 I do have some beef with the shade selection, to be honest. They all seemed too light (the ones in my Sephora I mean, on sephora.com there's a huge range of shades). What's going on lately? Don't companies know that they make people in darker colours as well? I'm talking to you, Make Up For Ever, get your Ultra HD Concealer game straight!
All in all, if I leave THE RIPOFF part aside…I am very pleased with my purchases and I would highly recommend them to you. In fact, I think I found my new everyday foundation… Who knew?!
-xoxo- Macy