What's with me and primers lately? I have gone into Pokemon trainer mode, gotta catch'em all. And I have been waiting to catch this one for quite some time.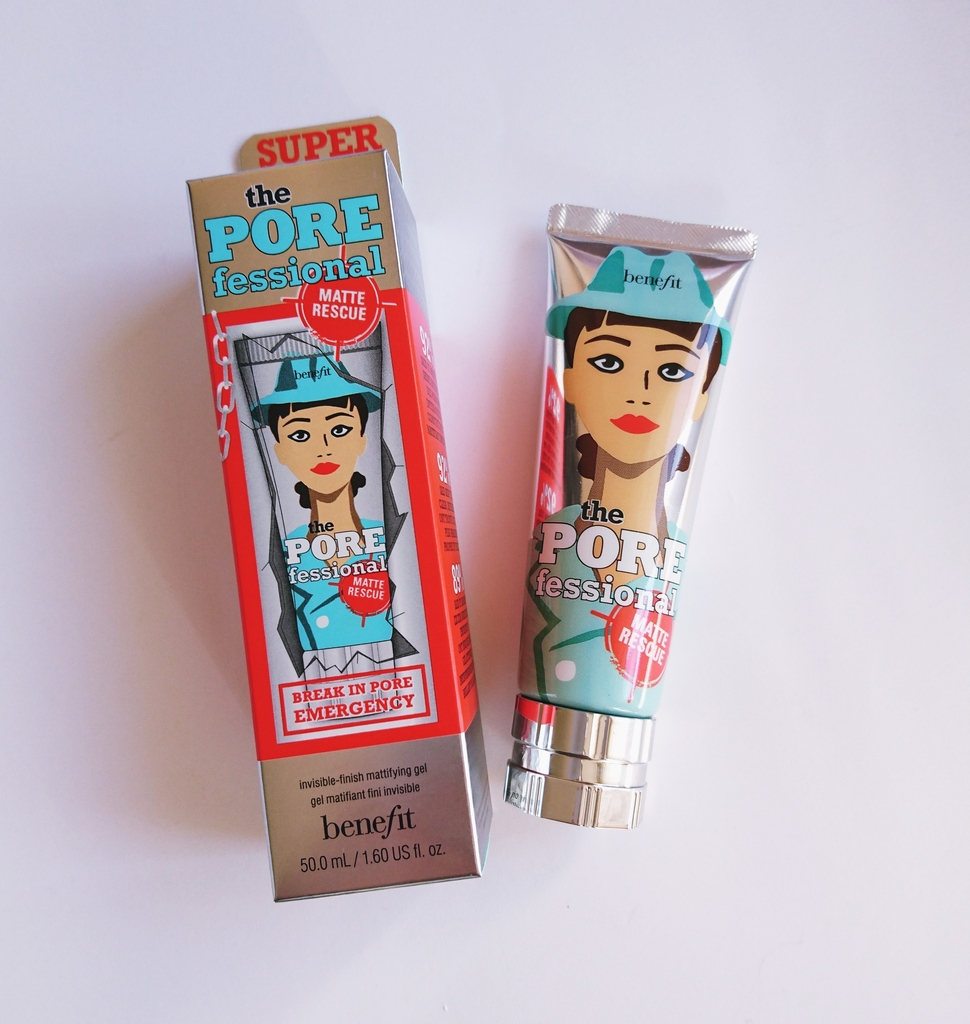 If you have been around here before, you know that I am in a committed relationship with Benefit's the POREfessional for years. Not everyone loves it, but I do. So, naturally, when Benefit announced they would be launching a new POREfessional primer, that would keep me matte on top of everything else, I was ecstatic to say the least.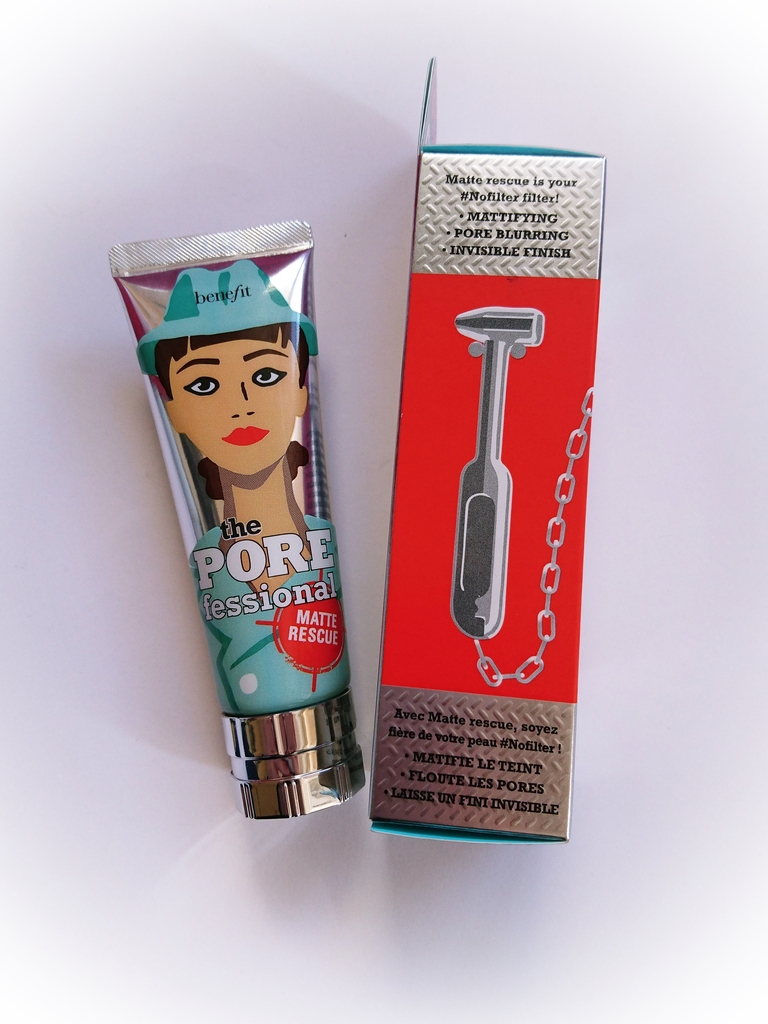 The POREfessional Matte Rescue comes in a much more beautiful and well-designed tube than the original and  holds 28ml more than the latter tipping the scales at a whooping 50ml (1,60 US fl. oz.). That alone is impressive. Since the price of the new one is $28 (i.e. $3 less than the original 22ml/0,75 oz tube), you are left wondering 'what's the catch…?' Hmm…
Well, the catch is it doesn't work. LOL, that was abrupt. Let's take it a bit slower, shall we?
What does it claim it does?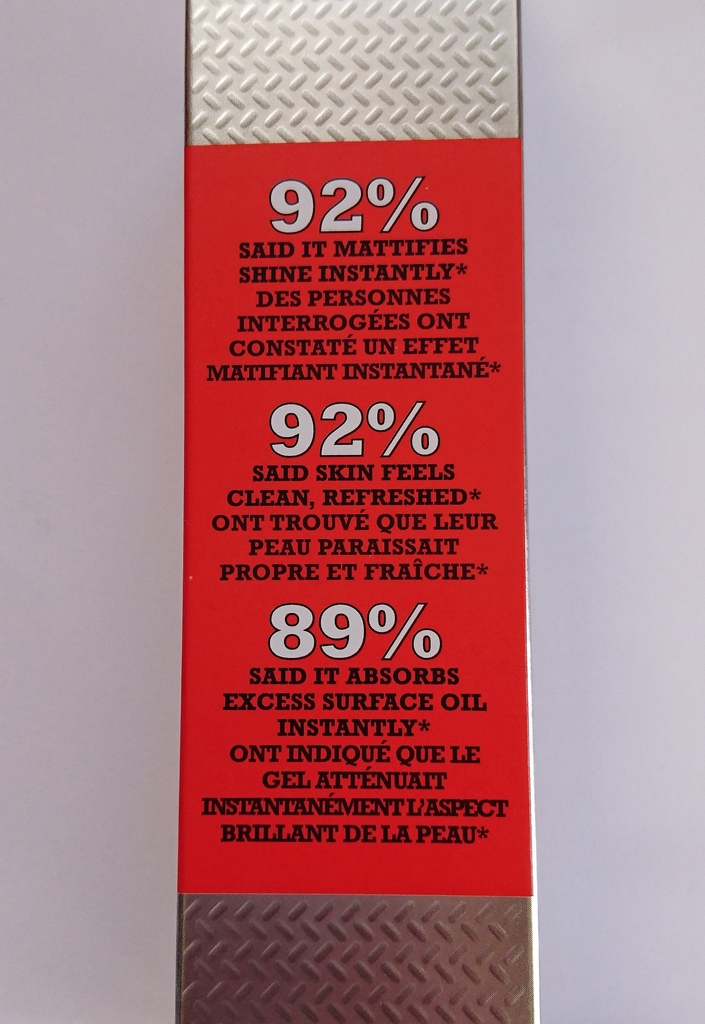 "Secret weapon to defeat pores & shine.
Matte Rescue's lightweight, water-based gel overpowers shine and absorbs excess surface oil, leaving a natural-looking matte finish. It instantly minimizes pores with diamond powder, known for its soft-focus pore-blurring effect. Skin feels clean, smooth and instantly refreshed. When shine attacks, this mattifying gel comes to the rescue!
Results:
92% said it mattifies shine instantly*
92% said skin feels clean, refreshed*
89% said it absorbs excess surface oil instantly*
*Consumer panel survey of 66 women over 1 week"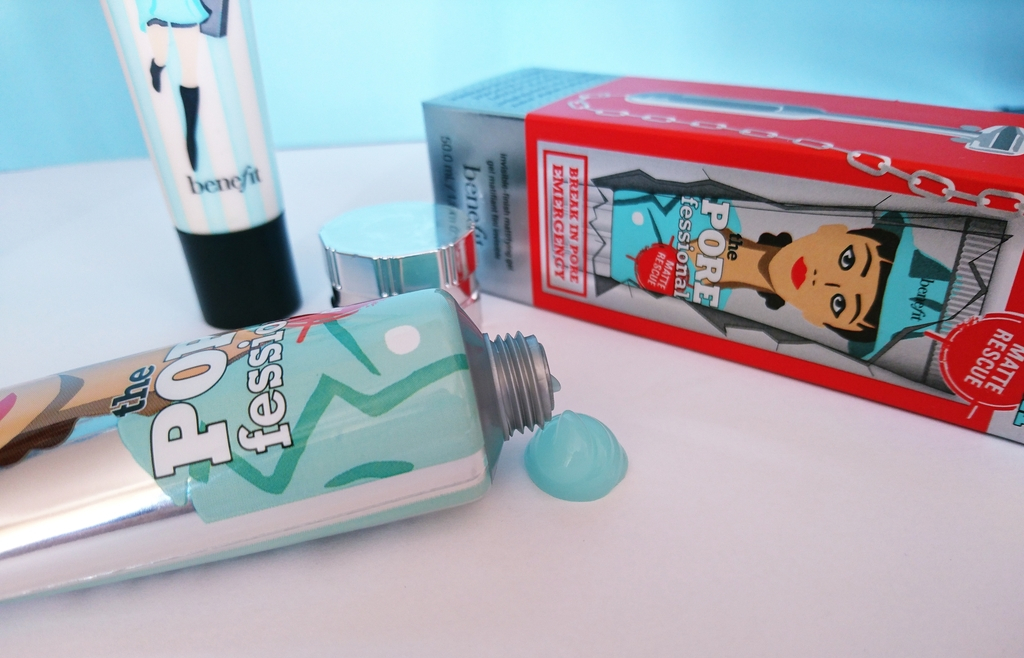 The new formula has few to none similarities with the original. First and foremost, the Matte Rescue is a blue gel, whereas the original is a much denser skintone silicon-y type of deal. They don't look the same, they don't feel the same, they don't apply the same. They just smell the same. Of citrus, that is. Although, to be fair, the Matte Rescue has a much more powerful scent.
The company suggests these two be used in conjunction with one another. So they were. If you read the instructions carefully (there is a pamphlet in tiny font inside the box) you will find a spot that reads :
"TRICK : Apply matte rescue then pat the POREfessional primer on top. Pores, shine and fine lines are less visible, and makeup glides on so smoothly!"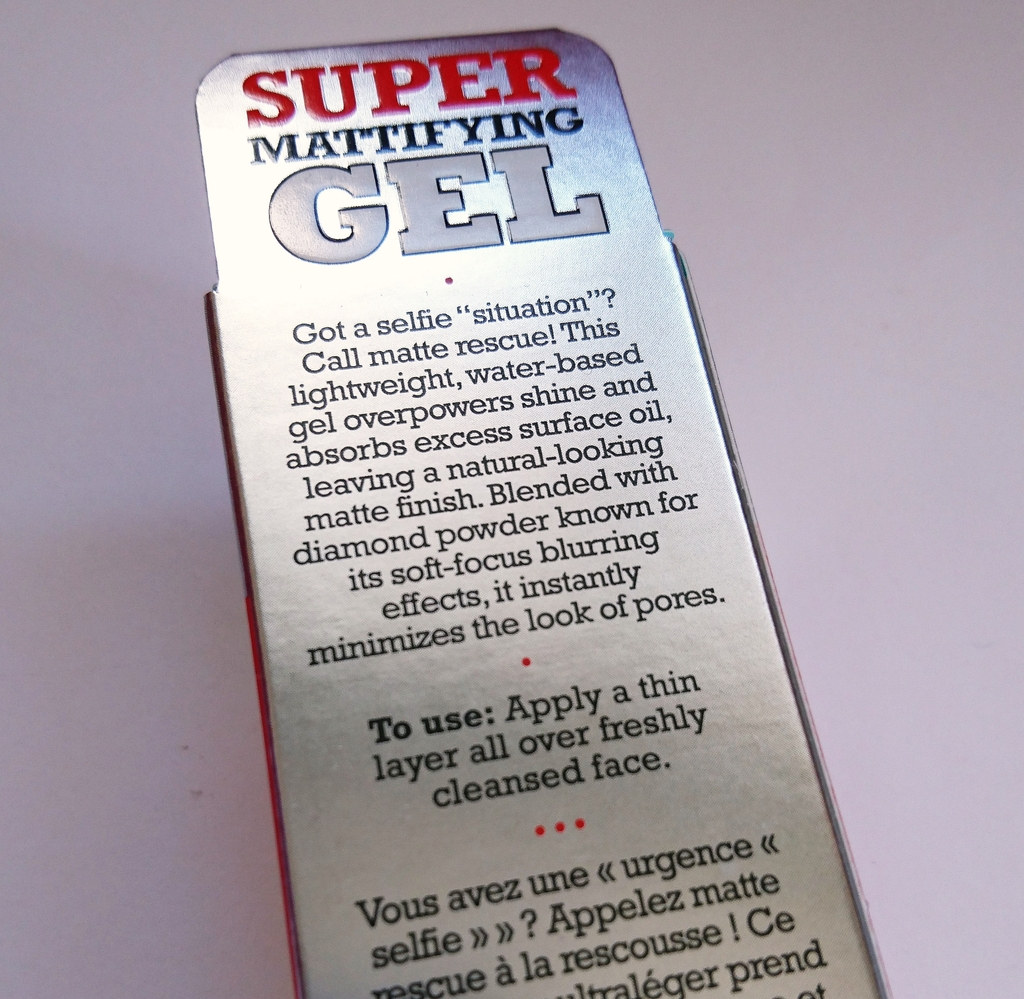 Less visible MY ASS! Ok, the makeup does glide on more smoothly, I'll give them that. But this thing is a mess in a bottle. I haven't gotten oilier faster in my entire life. I am not even exaggerating, that's the sad part. I have never experienced getting all greased up in the time it takes to walk from my home to my destination. And it's not a long walk either…!
But, as a true scientist, I wasn't going to give up that easily. When the experiment fails, you change the parameters and try again. So I did. I ditched the original primer patting step, and used it alone. Nope. Shine central, all over again. Would Thomas Edison quit??? No. So I changed another parameter. I used it with another foundation. NOPE. You would think, wouldn't you? But nope. Another wonderful coincidence was that in that time frame of 5 days I was testing it out, the weather got severely bipolar and decided to sample all 4 seasons within each day. So I got a chance to see how it performed in warm, cold, dry AND humid conditions. And the answer is short and simple. It doesn't. It really doesn't.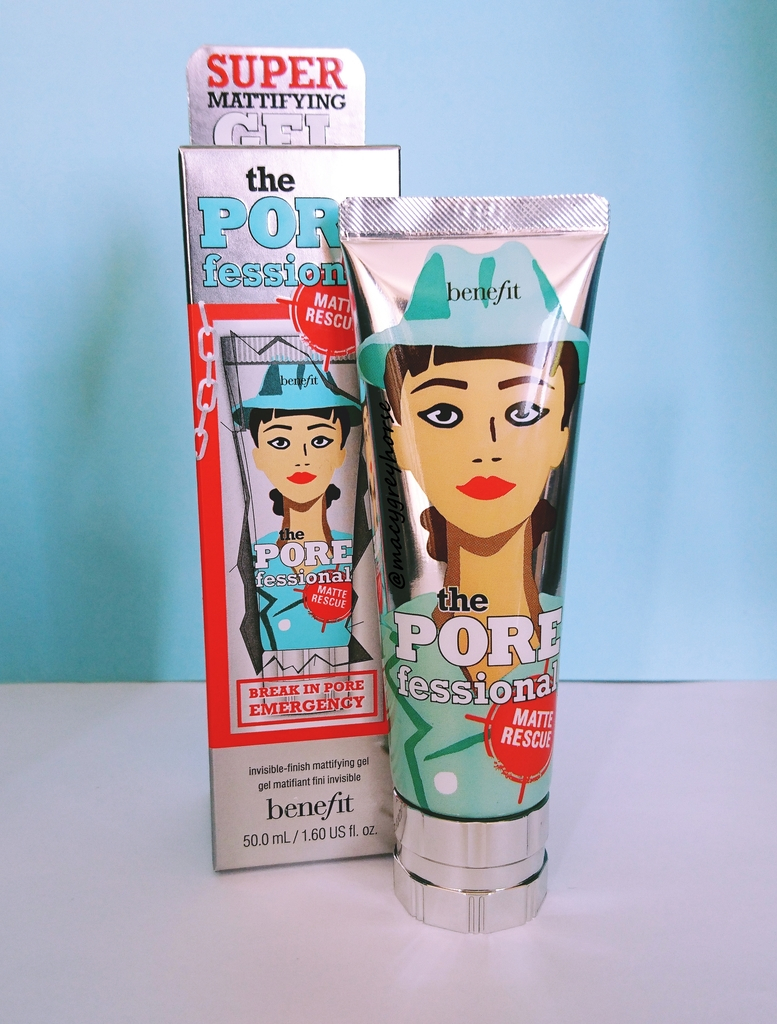 For those who like getting up close and personal with products, here's a full list of the ingredients :
"Aqua, Glycerin, Propanediol, Silica, Dimethicone, Butylene Glycol, Fomesofficinalis (Mushroom) Extract, Alcohol, Methyl Trimethicone, Pentyleneglycol, Polymethylsilsesquioxane, PEG-60 Hydrogenated Castor Oil,Phenoxyethanol, Dimethicone/Vinyl Dimethicone Crosspolymer,Acrylates/C10-30 Alkyl Acrylate Crosspolymer, Parfum, Sodium Hydroxide,Tetrasodium EDTA, Sodium Hyaluronate, Limonene, Peg-40 Hydrogenatedcastor Oil, Diamond Powder, CI 42090 (Blue 1), CI 19140 (Yellow 5), BHT, Tocopherol."
Ok, now I am genuinely confused. It is a water based primer, with Glycerin (that makes foundation stick to it and last longer), Dimethicone, Silica and Polymethylsilsesquioxane (that fill in pores and smooth things out), Fomesofficinalis Extract (a skin-conditioning agent with pore-tightening properties) AND Diamond Powder to be fancy and IT STILL DOESN'T WORK!
For extra knowledge (the more you know) PEG-40 and PEG-60 Hydrogenatedcastor Oils are substances called "surfactants" that lower the surface tension and help things that normally wouldn't mix (such as water and silicone) dissolve into each other and create a homogeneous mixture (such chemistry, much wow!). BHT (Butylated Hydroxtoluene) is a controversial antioxidant ( see why here ) that works in the same cubicle as Tocopherol (Vitamin E) and runs its errands. Propanediol, Butylene Glycol and Pentyleneglycol are solvents, nothing too exciting. Lastly, Sodium Hydroxide manages the pH level of the mixture.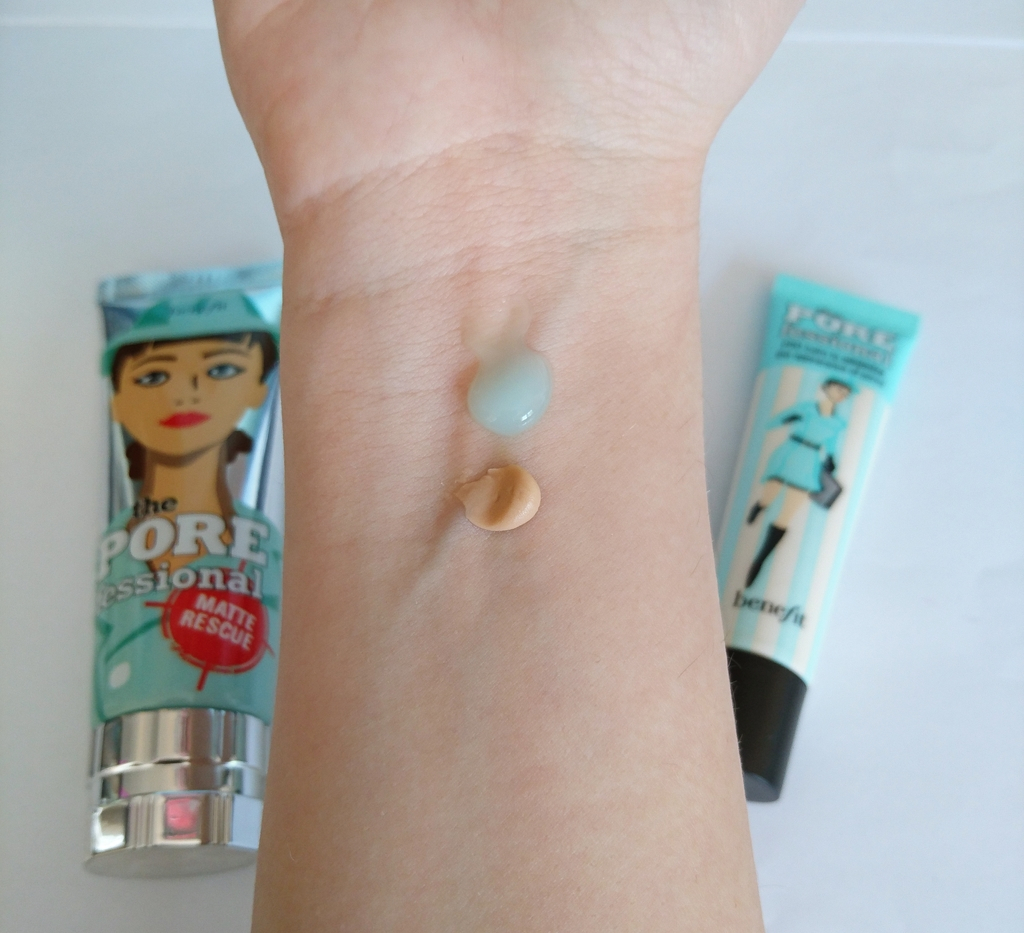 I have an elaborate post on the ingredients of the Original the POREfessional primer, which you can indulge in by clicking right here. Free of charge.
So, should you get it? No, don't you have any better way to waste 30 bucks?! Here's a list of 8 better things you can get for $30 :
2 X 54 oz bags of Skittles
120 Chicken McNuggets
The Original POREfessional
1 MAC Pigment (and a cup of coffee with the change)
1 Anastasia Beverly Hills Illuminator
1 pair of shoes from Zara
4 dozen Original Glazed and Assorted Varieties Krispy Kreme Doughnuts
0,12 oz of high quality weed in the state of California. (hey, who am I to judge?!)
-xoxo- Macy