If you follow Kathleen Lights on social media, you know by now that the new kid on the block as far as liquid lipsticks go is OFRA Cosmetics. They have presented themselves with an array of colours to please almost everybody and have colaborated with the lovely Kathleen for the creation of two really beautiful shades, Havana Nights and Miami Fever (that I'm not sure if they are L.E. or not…).
I was able to get my hands on them because my partner in crime, Danielle, thought they were so amazing that I needed to try them out. Thank you, sis!
She sent me 4 colors to try out (she first sent me one to check it out and then the rest), praise the Lord for coupon codes. So now I am the proud owner of Mocha, Honolulu, Mina and New Orleans.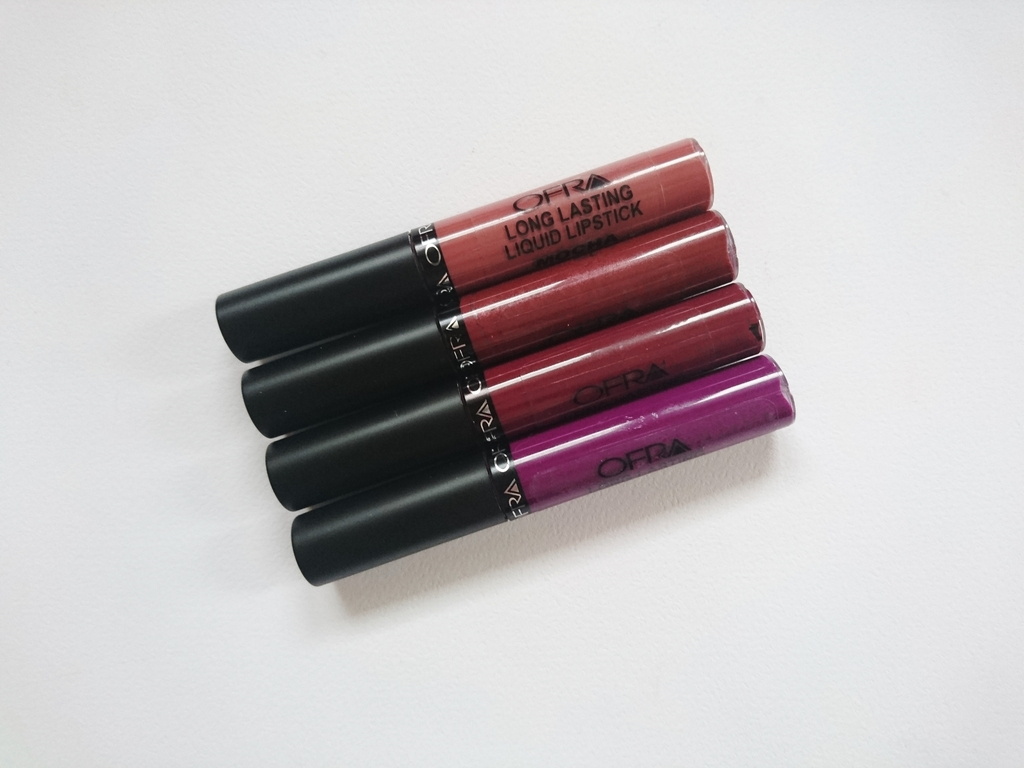 Right of the bat, I have to state the obvious. The packaging is meh. Especially when you consider the price. For a $20 lipstick, you have to do a lot better than this. Off the the top of my head, Colourpop has better packaging for a $6 lipstick, Sleek has a better packaging for an $8 lipstick and if we decide to compare same price level items, Dose of Colors is KILLING IT with their packaging for $2 less than OFRA. I can only hope they are planning on improving it in the near future.
Enough of that, swatchy time! (do the swatchy-swatchy)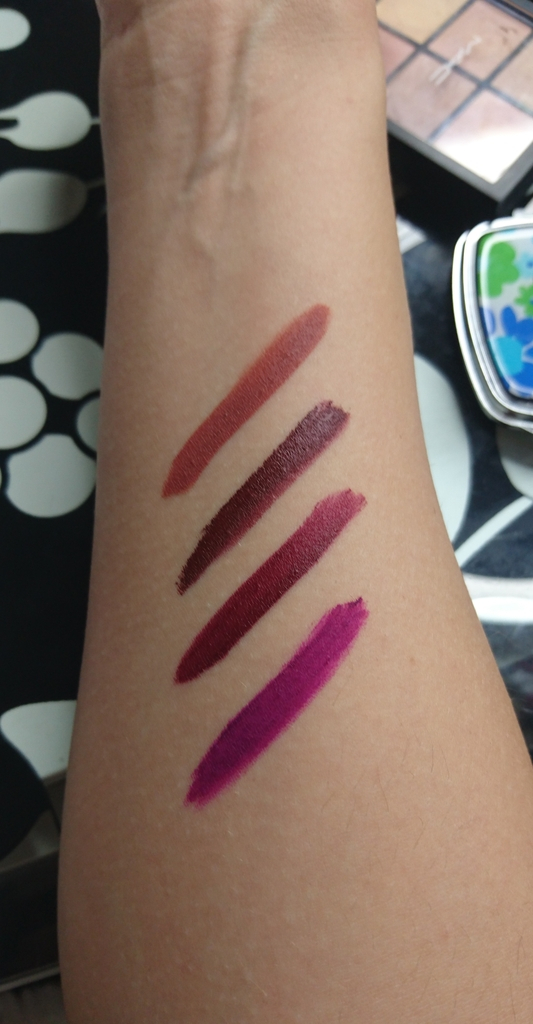 Mocha is a warm brown beige that would make a killer nude if you have a darker skintone.
Honolulu is really unique deep cherry brown that has a teeny tiny metallic sheen. Can't get more 90's than that…
Mina (ah…) is a deep burgundy plum and my favourite from the bunch
and New Orleans is the perfect purple with a magenta undertone. Stunning, but the most difficult to work with.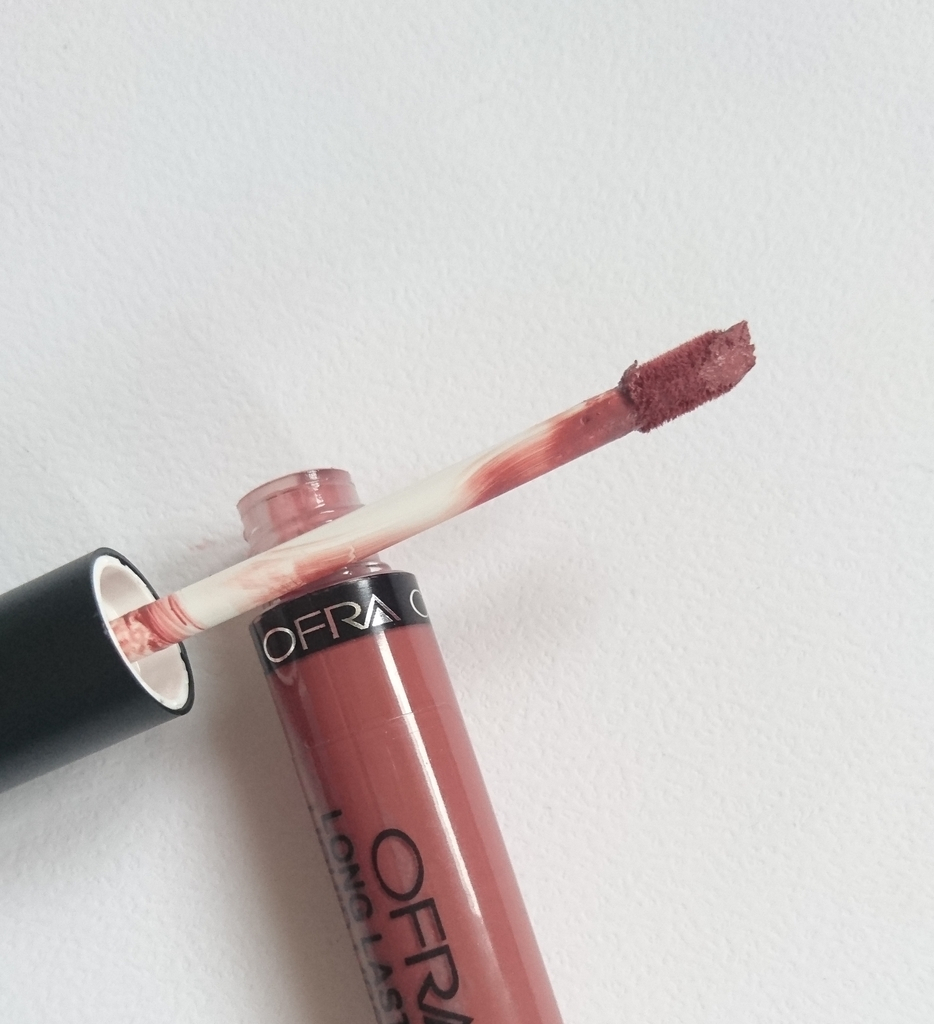 At this point we have to talk consistency. This "liquid" (I use the term loosely) lipstick is unline any other I have tried. It has the feel of a whipped mousse, which means it dries down a little more slowly than the regular liquid lipstick, giving you the time to touch up and maybe fix some mistakes you have done. Yes, I make mistakes too. I know, right? Crazy…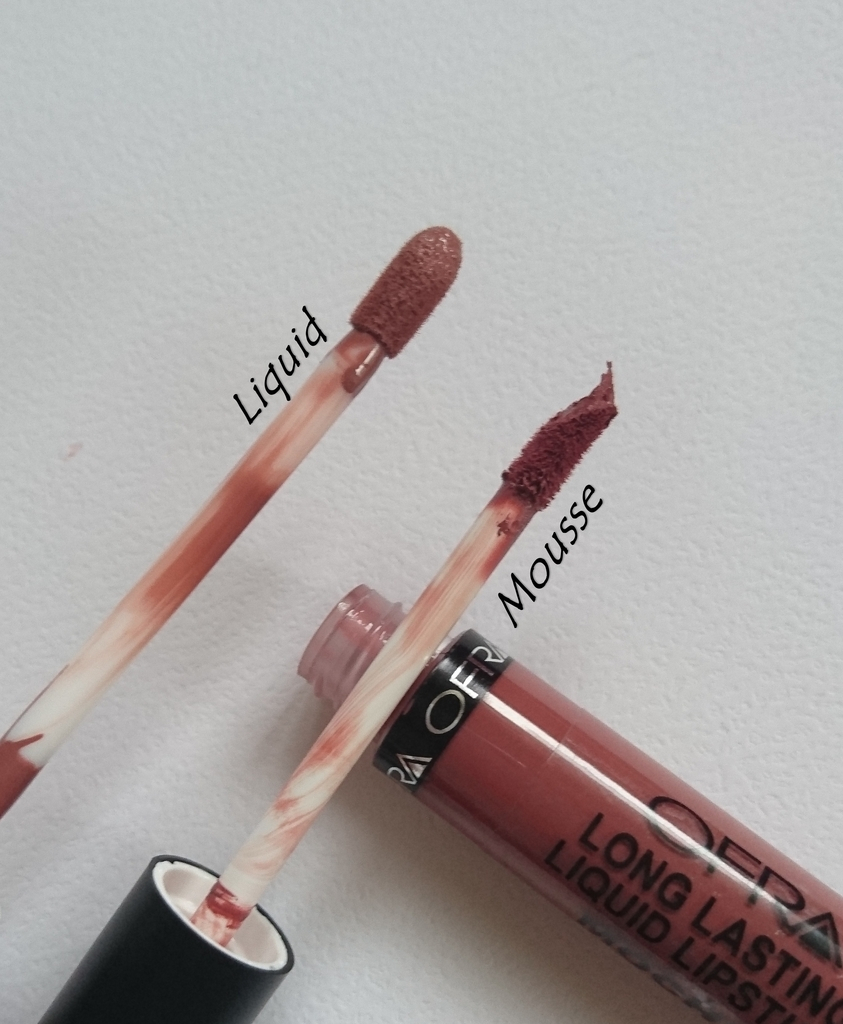 Its consistency is thicker than the NYX Soft Matte Lip Creams, significantly so. But when you first apply it, it has the same feel on the lips, a moussy comfortable cream than you can move around and manoeuvre to spread out evenly.
But, its thickness actually makes it actually quite a challenge to apply evenly and precisely without using a lipliner to outline first. Trying them out, I did find myself struggling to get an even coat on without patchy spots. But that issue wouldn't even have surfaced if I had filled in my lips with a lip pencil prior, as I usually tend to do.
The good news is that these are without a doubt the most comfortable and light-feeling liquid lipsticks I have ever put on my mouth. You can barely feel them, they don't transfer, they don't crumble and they wear off gracefully. In the case of New Orleans, there is some staining action going on that distracts from the signs of wear, but I have noticed that with every single lipstick of that color family, so it makes me think that it's the specific pigment that causes it. I don't really care, I rock the stain with pride. These are war wounds for us…
Let's wrap it all up in one sentence for those who will go "TLDR". Perfect formula, packaging needs revamping.
Also, keep the coupon codes coming.
What's your favourite liquid lipstick? Have you tried the Jeffree Star ones? I really need to try those out.