If you have been around for some time, you know that one of my favorite (if not my ultimate favorite) drugstore brands is Sleek. And my favorite product from this favorite brand is without a doubt their blushes. Over time, I have managed to collect every Blush by 3 palette there is in their regular line (I didn't include limited edition palettes such as "Sweet Cheeks", because chances are they will not be available anywhere anymore).
You have 3 options when it comes to Sleek blushes (4 if you count the Face Forms). Individual powder blushes, individual cream-to-powder blushes and the Blush by 3 palettes. And believe you me, their blushes are notorious for a reason. First off, their quality is far beyond drugstore AND they have a range wide enough to cover all skintones. Across the line, you will find great pigmentation and color payoff, minimum fallout (almost zero as fas the matte blushes are concerned) and every colour of the rainbow.
Let's allow them to introduce themselves, shall we?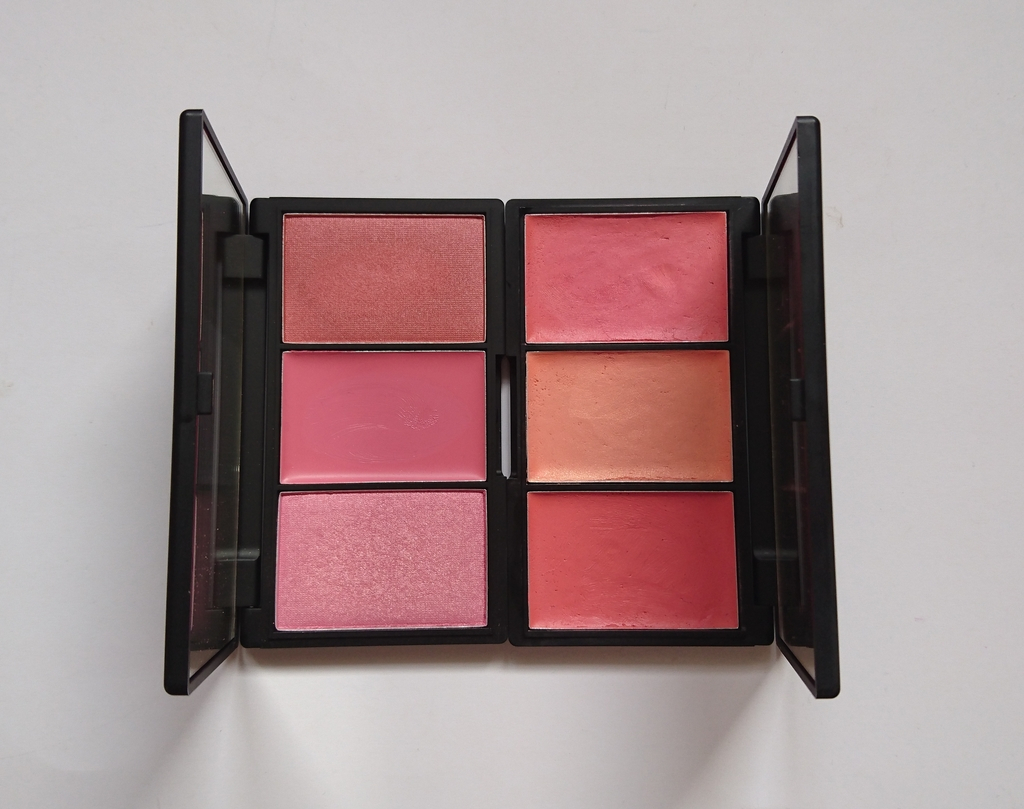 First, we'll take a look at the only two palettes that include cream shades. Do not be fooled, their cream formulation blends out easily and is designed to stay in place and dry down to a powder-like finish. Once they set, they are not sticky and will stay put. "Californ.I.A." is exclusively a cream blush palette, with peachy pink shades, two of which are shimmery ("The Surf" and "OC") and one is a creamy matte ("Newport Peach").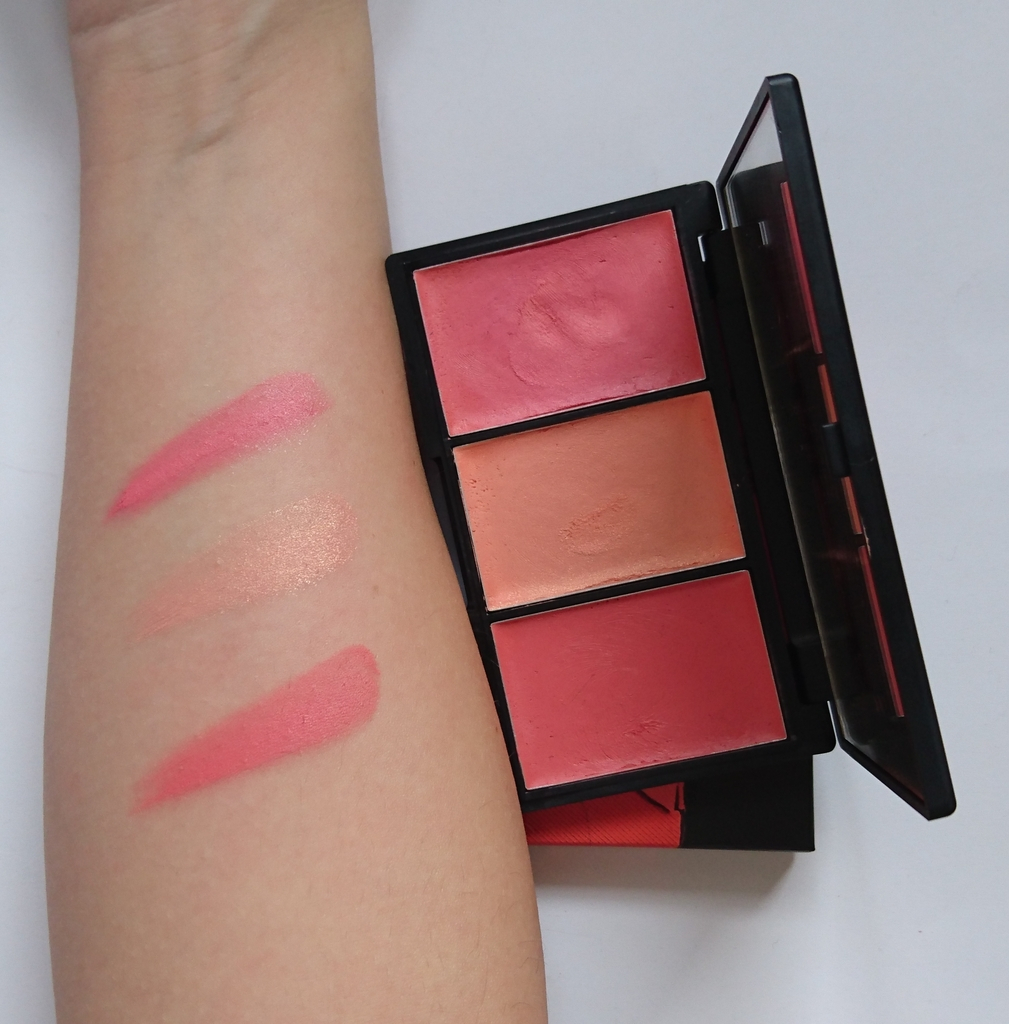 "Pink Lemonade" on the other hand consists of two powder blushes ("Icing Sugar" and "Pink Mint") and a cream ("Macaroon"), all in the pink colour family.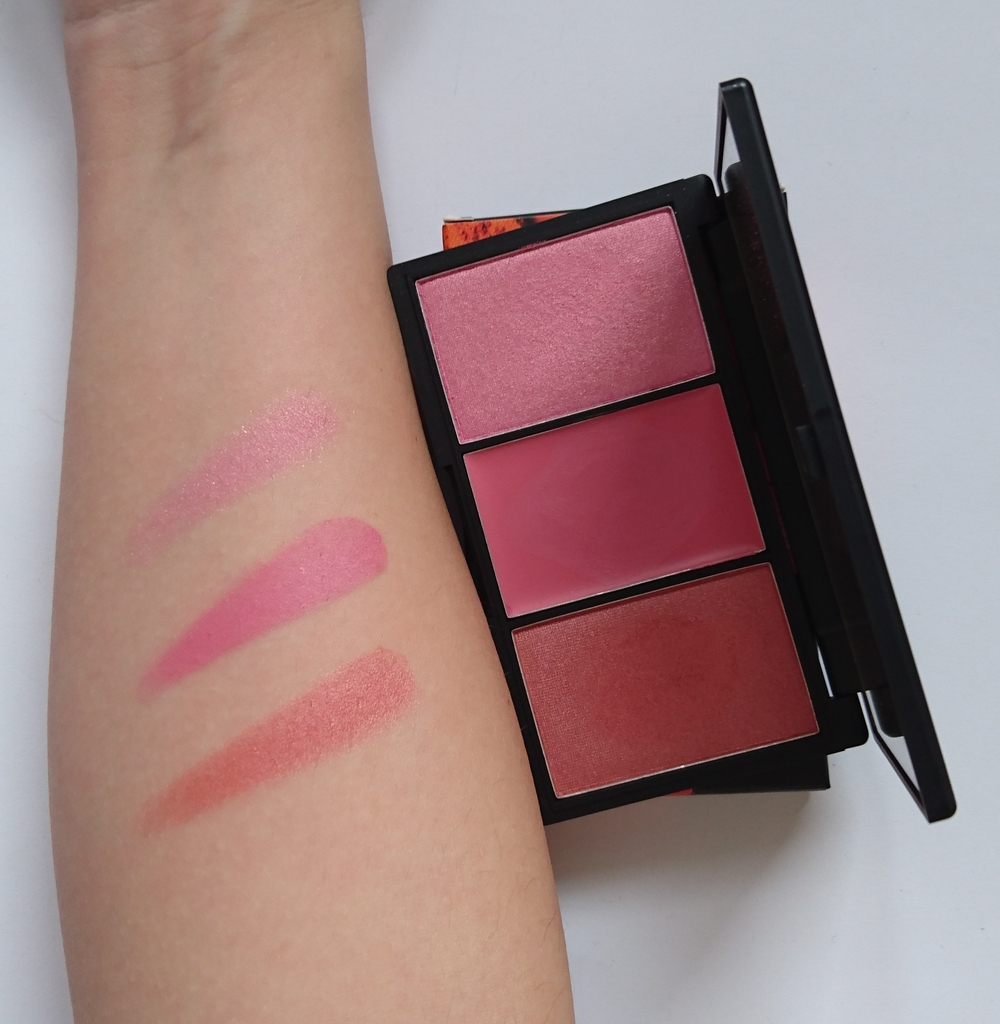 I should state the obvious at this point. Having a palette that has both cream and powder products without protective lids for the creams is a disaster waiting to happen. Thankfully, the fallout is minimum as I said, but still you have to be careful so keep that in mind.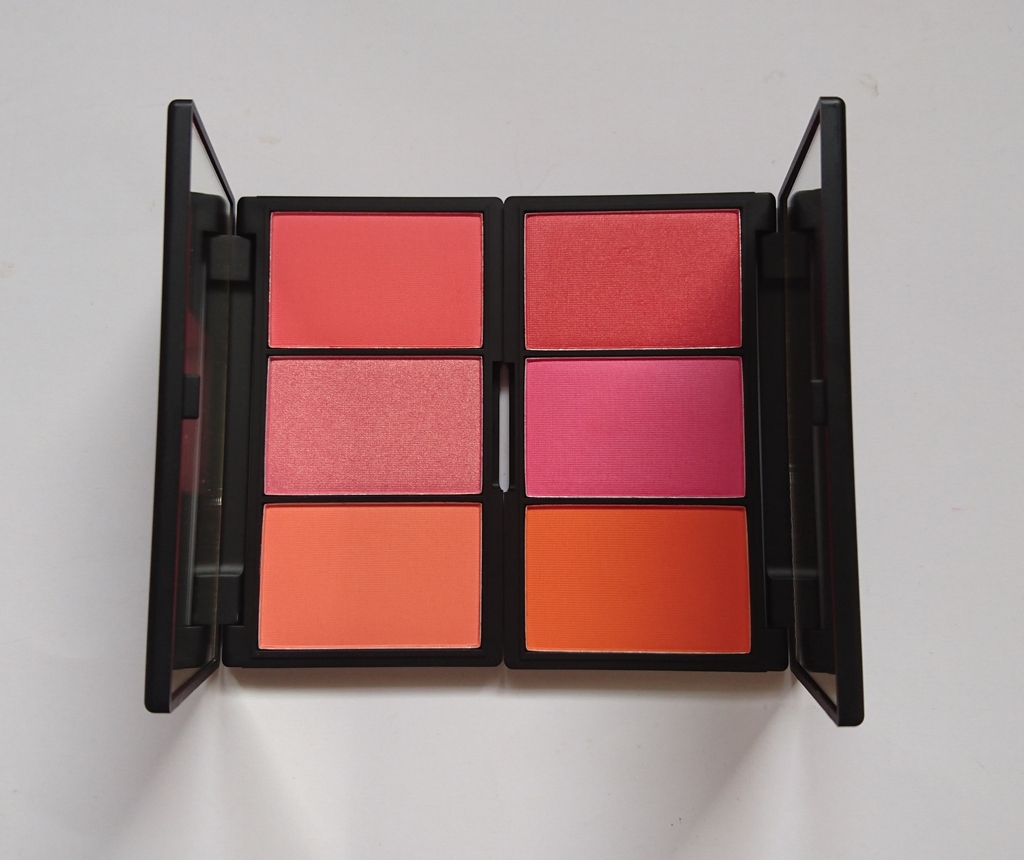 Next up we have the more peachy and orange shades. "Lace", as every palette that we'll be talking about from now on, consists of 3 powder blushes two of which are matte ("Chantilly" and "Crochet") and one is shimmery ("Guipure"). Note at this point that the individual names are picked to describe different types of the thing the palette has taken its name from. Hear that MUFE and Inglot? I don't particularly enjoy 345A and Y798. They are impossible to remember and frankly they bore me. Ten points for Hufflepuff!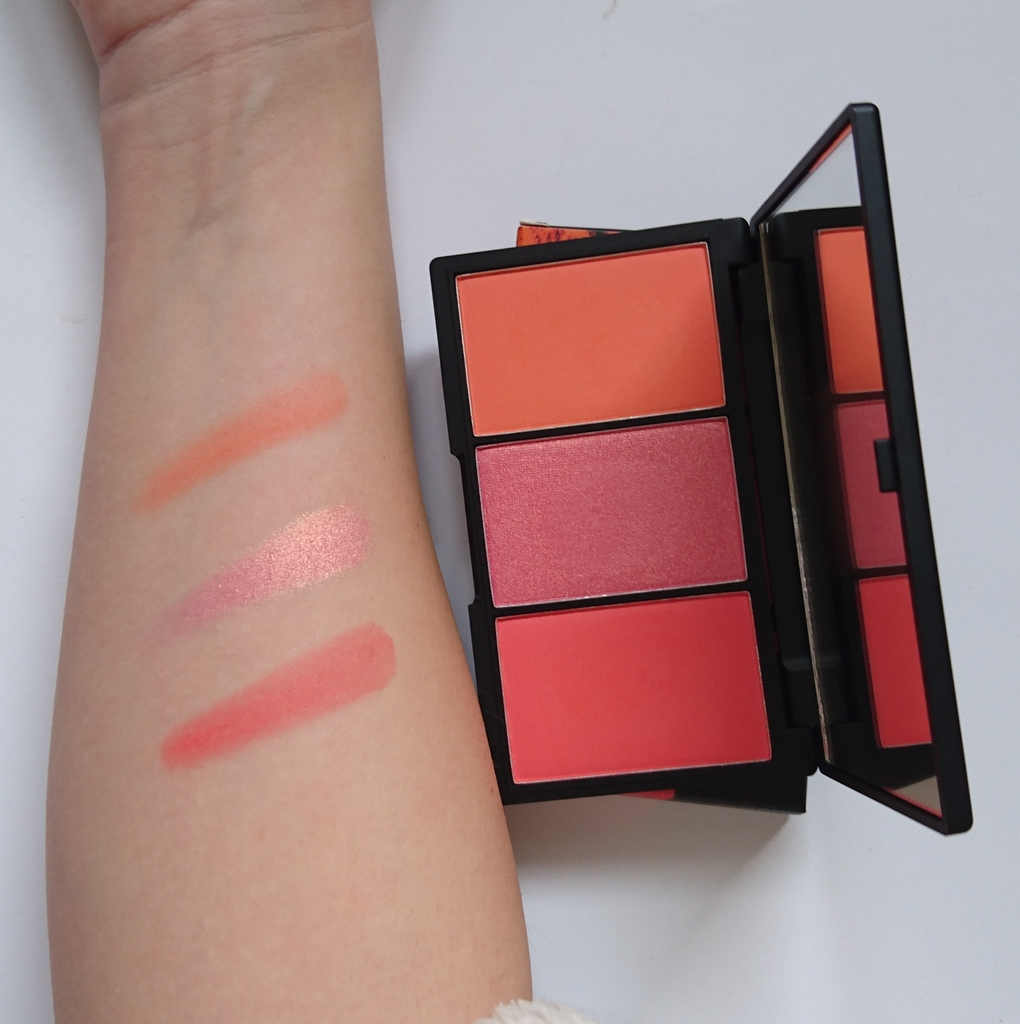 "Pumpkin" is the latest addition to my collection because I have been scared of it for so long. Turns out, I needn't have, because it so gorgeous and unique that it should have been the first one I bought. Even though they are very pigmented blushes when swatched, they are quite buildable on the skin. Again, 2 matte shades ("Squash" and "Lantern") and one shimmery satin ("P Pie").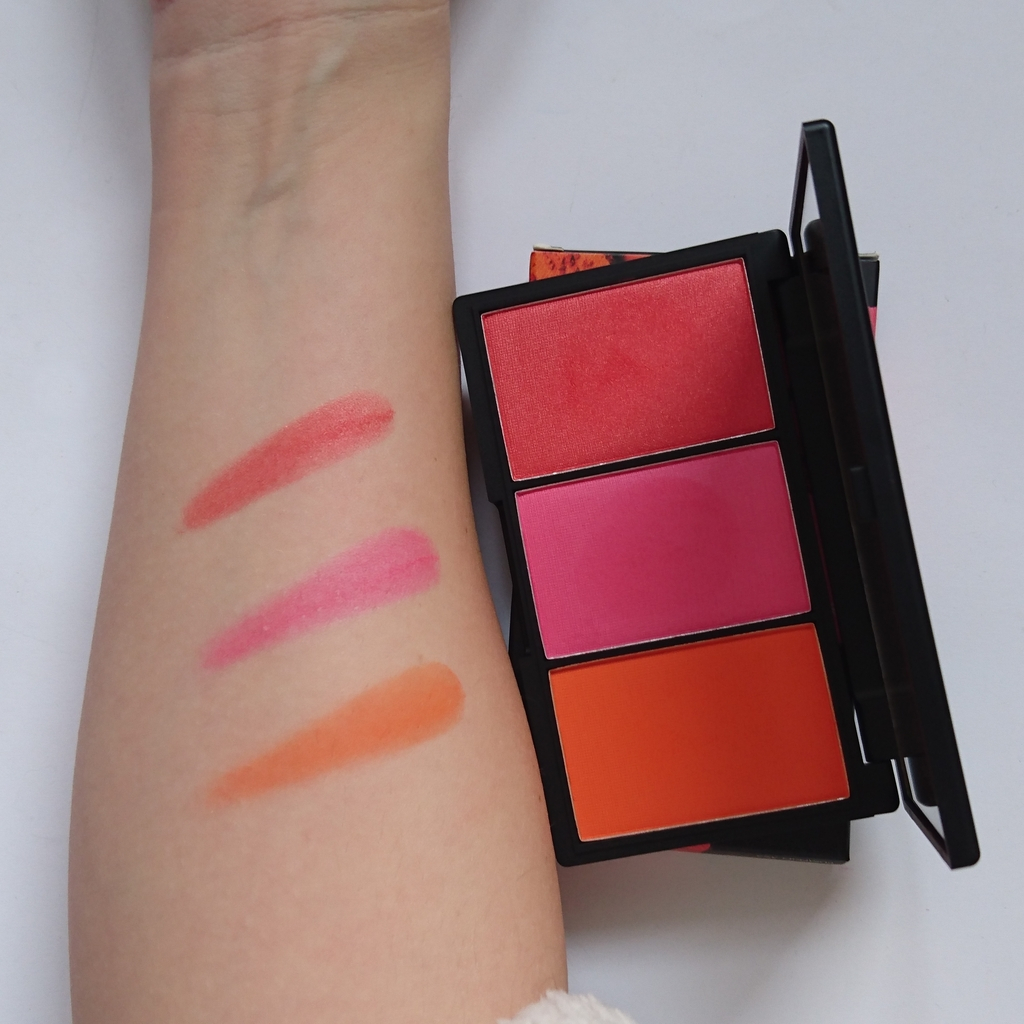 Moving on to the shades that are suited for medium and darker skintones. Get ready for some awesome colours…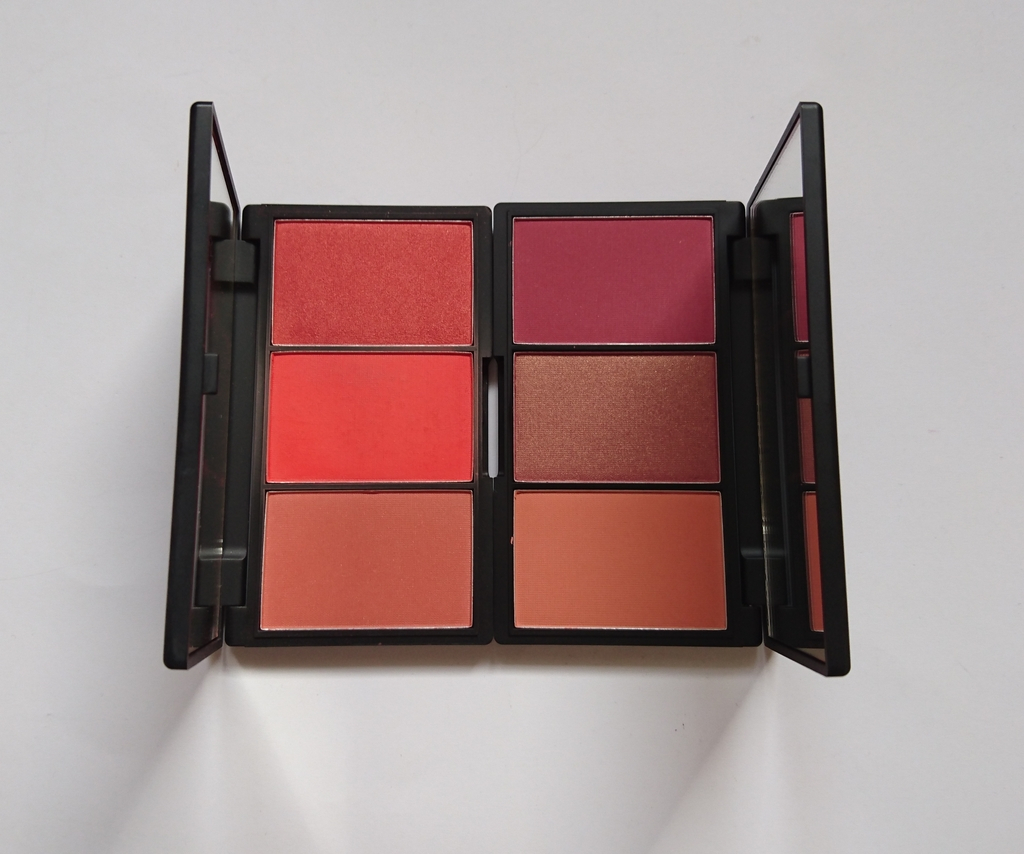 "Flame" is something you will definitely not find in the drugstore, but Sleek has nailed it. A matte vivid coral red ("Bon Fire"). This shade is just… wow. Believe it or not, this is my most used Blush by 3 palette after Californ.I.A. And that's because it gives the most natural sunkissed look during the summer, it's basically foolproof. The two shimmery shades ("Molten" and "Furnace") are equally beautiful and can be used with Bon Fire (actually a dupe for NARS "Exhibit A") for a more glowy look.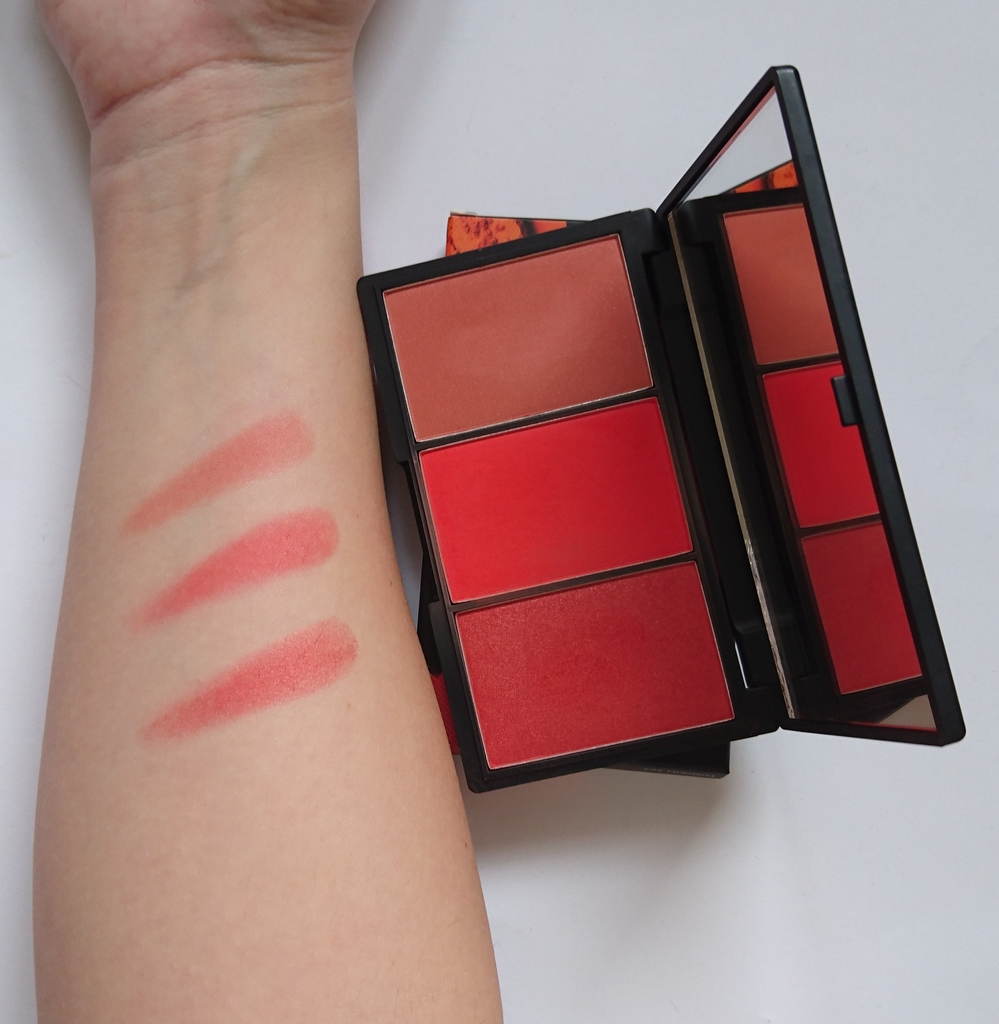 "Sugar" is a more toned down palette, that will compliment darker skintones amazingly. For the fair skintone gals (and boys) this makes a bomb eyeshadow palette. Two matte shades ("Demerara" and "Turbinado") make great crease and transition colours and the shimmery one ("Muscovado") is so stunning, it has stolen my heart from day 1.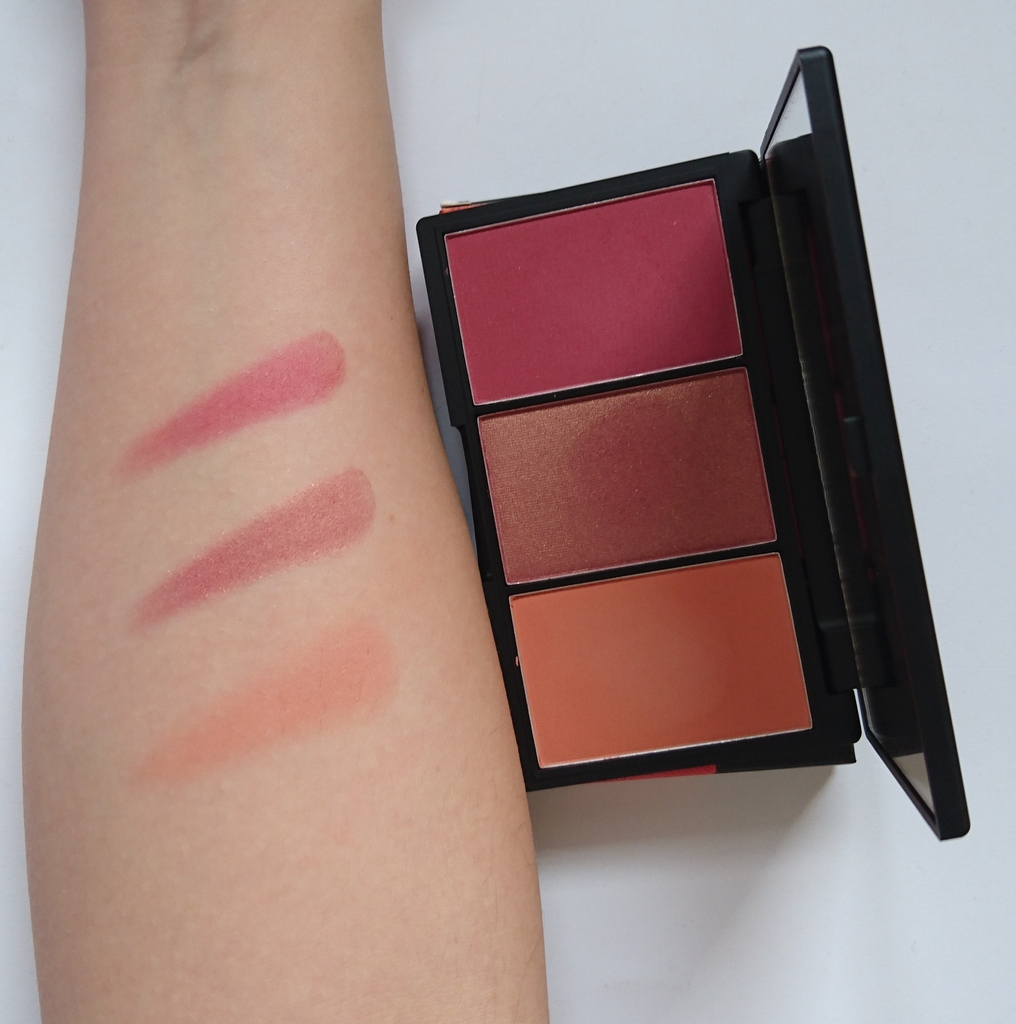 Last but not least, a palette created for the non-faint hearted. Did someone say colour-punch?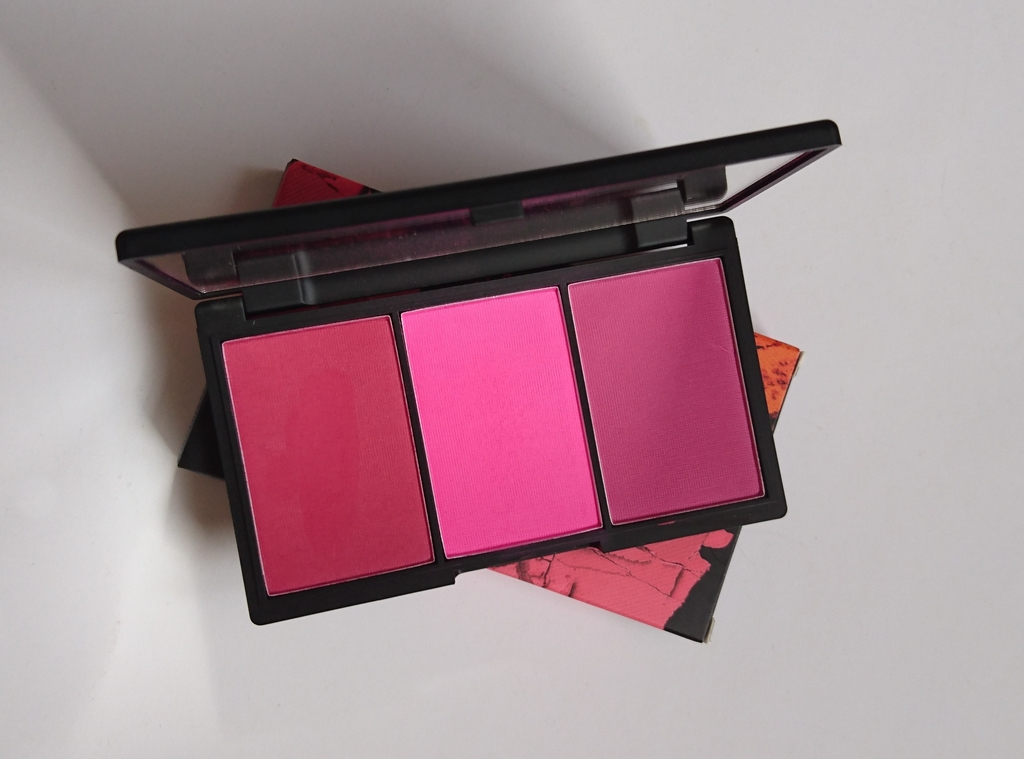 "Pink Sprint" is so wonderfully in-your-face that you cannot simply pass it up. Totally matte from head to toe. A neon magenta ("Pink Ice"), a muted plum ("Pink Parfait") and a gorgeous wine shade ("Pinktini") make this palette irresistable to me.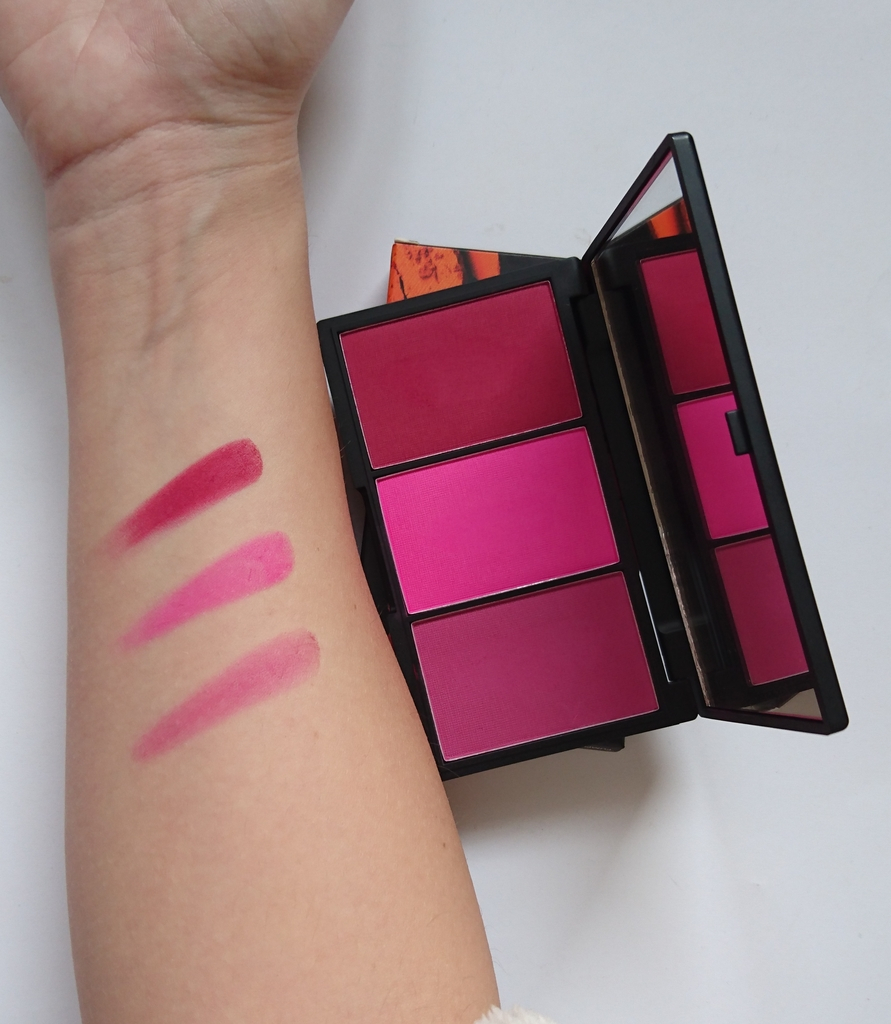 These palettes are great, whether you are a professional MUA, a makeup enthusiast or someone just looking for a couple of different blushes in one palette to cover their daily makeup needs. They do double as great eyeshadows, thanks to their great pigmentation and they are compact enough to carry around makeup bags and professional makeup kits.
For 13,49€ a piece, they are more than affordable for what they actually provide you with. Plus, if you're patient enough you can always get them for less with promo codes the company offers on a regular basis or sales. I got more than half of mine 50% off during sales from time to time. Thumbs up if you don't pay full price for anything!
If you're still not convinced, you can always get an individual blush for 5,99€ and see if I'm exaggerating or not. Go ahead. Prove me wrong!